30-DAY MONEY BACK GUARANTEE
FORMULATED BY NUTRITIONISTS
Vi-Alpha Male Enhancement Pills
AVAILABILITY: In stock - ready for dispatch.
Vi-Alpha is a male enhancement pill that is clinically-proven to increase your sex-drive levels, prevent premature ejaculation and cause bigger, harder and longer-lasting erections.
With its fast-acting formula, this maximum strength blue-pill is designed to completely transform your sex life from the ground up.
We've designed Vi-Alpha to be at the forefront of nutraceutical technology. The product is loaded with nothing but proven-effective ingredients that provide powerful male enhancement effects for up to 6 hours after consumption. †
Choose Your Package Below:
Useful information: multi-packs are discounted!
30-DAY MONEY BACK GUARANTEE
NO RECURRING BILLING OR CHARGES
THE MOST EFFECTIVE OVER-THE-COUNTER MALE ENHANCEMENT PILLS THAT WORK FAST.
---
Start having better sex today with this triple-action male enhancement product. Our team of expert nutritionists have formulated Vi-Alpha to work in 3 key ways to trigger erection-boosting results:
It increases blood flow to the penis:
The ingredients help improve the body's blood circulation which can lead to harder, longer lasting erections. †
It significantly elevates your libido and sex drive:
One big issue with men suffering from ED is low sex drive levels. Vi-Alpha features a fast-arousal complex designed to help ignite your libido levels, which leads to faster-gained erections. †
It improves your sexual stamina:
The effects from Vi-Alpha help prevent premature ejactulations, helping to extend your sexual performance times and improves your erection recovery time. †
IF YOU AREN'T USING VI-ALPHA, YOU'RE NOT PERFORMING AS GOOD AS YOU COULD BE.
1. Take two capsules (2) 45 minutes prior to sexual activity.
2. Leave 4-6 hours before taking a second serving.
3. Do not exceed four capsules (4) within a 24 hour period.
Store in a cool, dry place, away from direct sunlight.
Use within 6 months of opening.
Always keep out of reach of children.
Important User Information:
Do not exceed the recommended daily dose.
Food supplements must not be used as a substitute for a varied and balanced diet and a healthy lifestyle.
If you are pregnant, nursing, taking any medications or are under medical supervision, please consult your doctor or a medical professional before use.
Discontinue use and contact a doctor immediately if any adverse reactions occur.
This product is not suitable for vegetarians.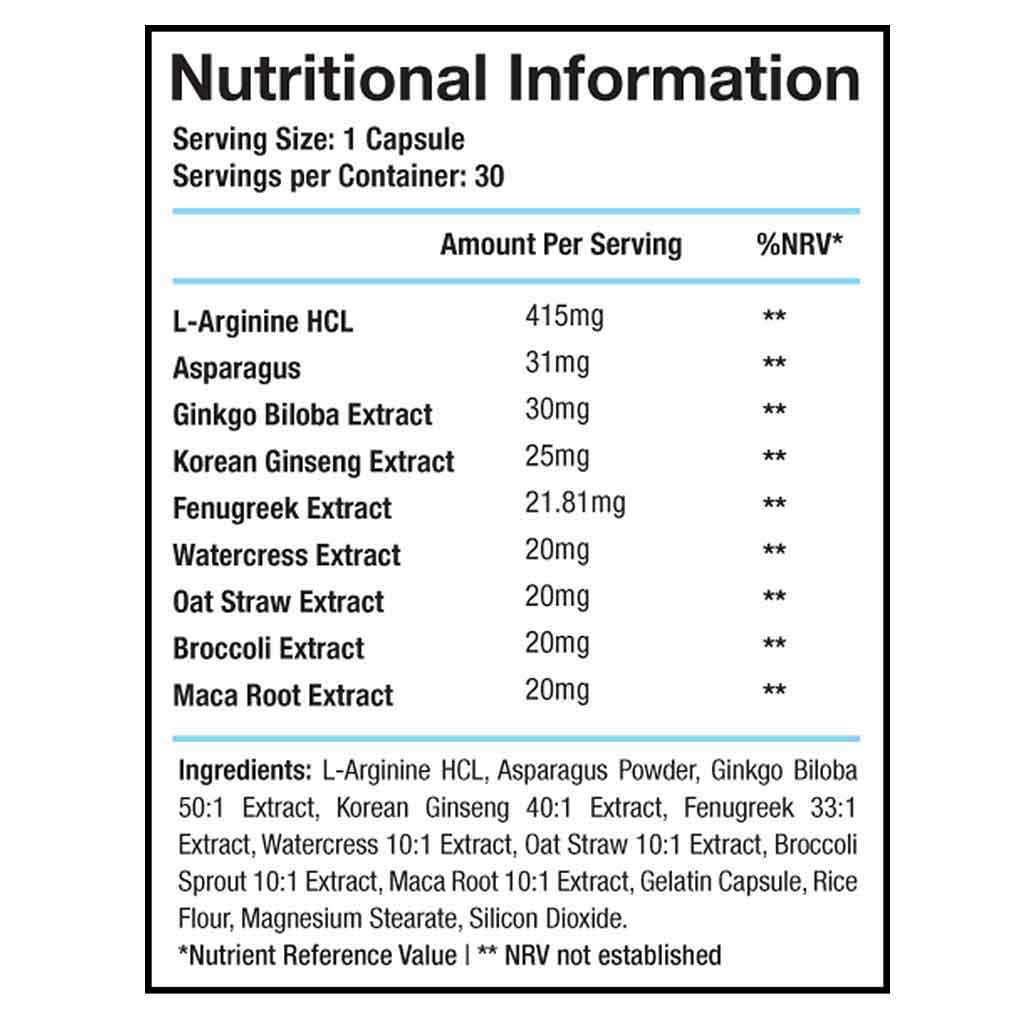 ---
WITH YOU EVERY STEP OF THE WAY
---
We pride ourselves on our after-sales support; your order with us is only just the beginning. We have a customer advice team of qualified nutritionist and dietitians who are completely at your disposal, ready to give you bespoke advice and guidance so that you can see the very best possible results.
We know that things can be intimidating, which is why we're with you every step of the way - all you need to do is drop us an email.
NO HARMFUL INGREDIENTS & SIDE-EFFECTS
---
We've formulated this product to be the strongest and most effective available, but that doesn't mean we've neglected consumer safety and wellbeing.
We have ensured that it is 100% free from any dangerous, banned or harmful compounds, and ensured that it will not produce any negative, unpleasant side-effects for users.
---
VI-ALPHA STACKS GREAT WITH TESTOBOOM.
WE OFFER COMPLETE SATISFACTION, OR YOUR MONEY BACK.
If you don't get the results you expected from this product, you can return it within 30 days - no questions asked.
Got questions? Check out the full Vi-Alpha FAQ page for the most commonly asked questions.
---
OUR CUSTOMERS ALSO BOUGHT: