Hirsutix Hair Growth Inhibitor
Hirsutix is a clinically-proven hair growth inhibiting supplement that's designed to naturally prevent unwanted facial and body hair growth regardless of the cause (Hirsutism, PCOS, elevated DHT etc.).
The formula also works to help balance your E-levels, promotes the shedding of unwanted face & body hair, and increases skin moisture, softness and glow. †
Choose Your Supply (Buy Bulk & Save):
---
A NATURAL COUNTER TO UNWANTED FACE & BODY HAIR GROWTH
Hirsutix is the most effective hair growth inhibitor supplement on the market, backed by 5 clinical studies and 3 peer-reviewed journals – it works in 3 key ways:
1. It helps inhibit the growth of unwanted body and facial hair:
When it comes to ridding yourself of unwanted body hair, you need to address the root cause. Both men and women grow body hair, however female body hair is typically a lot finer and much less profound.
Unfortunately women can start to grow excess body hair (a condition called Hirsutism) if their H-levels become out of balance for whatever reason (elevated DHT for PCOS etc.).
We have formulated Hirsutix to address the issue in a safe and natural manner by working to balancing out your inner H-levels - not only does this help prevent excess hair growth, but it will also help promote the shedding of the unwanted body and facial hair. †
---
2. It helps increase your skin collagen levels:
In addition to the hair growth inhibiting effects, we've also formulated Hirsutix to help promote optimal skin collagen levels. When your E-levels are out of balance, skin can become thin and brittle, and may just overall appear lifeless and tired.
By working to replenish your skin collagen, Hirsutix will gradually start to begin to promote a healthier and more youthful appearance in your skin. †
---
3. It helps promote skin softness & moisture levels:
Excess facial and body hair growth can leave the skin in the affected areas dry and chapped, especially if you're regularly plucking or shaving away the hair.
We have included the Hirsutix formula with ingredients that promote optimal skin moisture levels, which helps improve softness and can help prevent dandruff and flaking skin. †
---
Hirsutix is perfect for the following..
Those who have unwanted body hair or facial hair (Hirsutism).
Those who are looking to restore their natural balance.
Those who find their body hair is unusually thick or coarse.
Those who are looking for a supplement to support other hair removal treatments.
Issues with unwanted body hair can often be due to inner imbalances, which can have other knock-on effects - this is why we recommend you combine usage of Hirsutix with the following products:
➔ Menoteva Menopause Support Formula
---
MOST POPULAR & BEST RESULTS ▼
180 Capsules
Retail: £104.99
Fast, Free & Tracked Shipping
300 Capsules
Retail: £174.95
Fast, Free & Tracked Shipping
---
FREQUENTLY ASKED QUESTIONS
Will Hirsutix work for me?
Yes. We have formulated Hirsutix with nothing but the most effective and research-backed natural ingredients which have been shown to address the underlying causes that can trigger excessive hair growth.
How long does it take to start working?
The effects of Hirsutix will start to kick in immediately, however you'll need to sustain usage of the product for it to reach its full potential.
Most users will be experiencing the full benefit of Hirsutix after using it for a period of 30-90 days.
We highly recommend that users of Hirsutix continue to use the product indefinitely to retain the beneficial effects – if you discontinue usage, the beneficial effects will gradually cease as it leaves your system.
The amount you order is entirely up to you, however as stated above, we do recommend that you continue using the product to keep the full beneficial effects.
We offer significantly discounted bundle packs for those planning on using Hirsutix over a long term period.
Will Hirsutix PHysically Remove my unwanted hair?
Make no mistake, taking Hirsutix will not magically make all your excess body hair fall out, you'll need to still keep removing the unwanted hair yourself.
Hirsutix addresses the root causes of excess hair growth, and is designed to gradually return your body hair growth back to normal.
Can I combine Hirsutix with electrolysis?
Absolutely. We would actively encourage users of Hirsutix to combine usage with hair removal treatments.
How Long Can I Take It For?
As Hirsutix contains nothing but safe, natural and effective ingredients, you can continue to take it for as long as required.
what are the directions of usage?
1. Take one (1) capsule upon waking.
2. Take one (1) capsule 4-5 hours later.
3. Do not exceed two (2) capsules within a 24 hour period. If you miss a capsule, do not double-dose your next serving.
what are the ingredients?
| | |
| --- | --- |
| Active Ingredient | Amount Per Serving |
| | 1000mg |
| | 1000mg |
| | 500mg |
| | 150mg |
| | 150mg |
| Black Pepper Extract | 5mg |
| | 200mcg |
| Iodine | 150mcg |
Ingredients: L-Tyrosine, Natural Caffeine, Capsicum Extract, Capsule Shell (Gelatin, Colourants Black Iron Oxide E172, Titanium Dioxide E171, Yellow Iron Oxide E172, Red Iron Oxide E172, Azorubine E122), Green Coffee Bean Extract, Green Tea Extract, Bulking Agent (Microcrystalline Cellulose), Black Pepper Extract, Anti-Caking Agents (Magnesium Stearate, Silica), Chromium Picolinate, Potassium Iodide.
Are there any side effects?
We have formulated Hirsutix with ingredients deemed 100% safe to ensure that there are no side effects.
I have more questions, how do I contact you?
If you need further advice or have additional questions, simply drop us an email via our contact us page.
---
OUR 30 DAY MONEY-BACK GUARANTEE:

We are so confident in our product that we offer every single customer a no hassle, no questions asked 30 day money-back guarantee.
If you're not 100% satisfied with the results, we will issue you a refund.
---
WITH YOU EVERY STEP OF THE WAY
---
We pride ourselves on our after-sales support; your order with us is only just the beginning. We have a customer advice team of qualified nutritionist and dietitians who are completely at your disposal, ready to give you bespoke advice and guidance so that you can see the very best possible results.
We know that things can be intimidating, which is why we're with you every step of the way.
NO HARMFUL INGREDIENTS & SIDE-EFFECTS
---
We've formulated this product to be the strongest and most effective available, but that doesn't mean we've neglected consumer safety and wellbeing.
We have ensured that it is 100% free from any dangerous, banned or harmful compounds, and ensured that it will not produce any negative, unpleasant side-effects for users.
---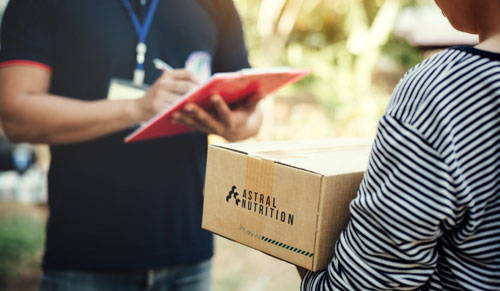 FREE TRACKED WORLDWIDE SHIPPING

Always know where your order is, and when it's arriving.
Each Astral Nutrition order is fully trackable every step of the way, from our international distribution hub, right to your address.
---
Customer Reviews FOR Hirsutix
Name: Leanne
Rating: ★★★★★ (5/5)
Review: Thank god for this product. My facial hair growth was literally out of control and have my self-confidence completely shot (I have a more profound beard than my husband for god sake..).
After using the product for 4 months I have noticed a night-and-day difference. Don't get me wrong, I still have some facial hair, but its about 90% improved from when I first started using Hirsutix. It definitely improved my skin softness too and reduced that stubble-y feeling around my neck and arms.
Name: Lexa
Rating: ★★★★★ (5/5)
Review: It has been 3 months since i first started using this product after my doctor told me my increase chin hair growth was from PCOS. I'd say i noticed subtle effects within the first month, and much better effects after months 2-3.
I will 100% keep using this. Very impressed, and i love the way it leaves you with nice and soft skin.
Name: Sarah
Rating: ★★★★★ (5/5)
Review: Fantastic product - was recommended to me by the folks who do my electrolysis hair removal treatments. Chin, arm and chester hair are much less profound, and it's only week 6. I'm hoping the effects keep improving.
Name: Dianne
Rating: ★★★★★ (5/5)
Review: A girl friend of mine recommend this product after she said it had helped really reduce her hair growth. Wonderful product that really does work.
Name: Amy
Rating: ★★★★★ (5/5)
Review: Early days but definitely got my skin feeling softer. About to start using it with some topical hair growth inhibitor creams too, so we'll see how it goes.
EDIT: okay so it's now 7 weeks and I can honestly say i'm seeing major improvements. Hair growth has slowed right down.. I'm not shaving daily anymore.
Last edited on 8/10/19
Name: Juanita
Rating: ★★★★★ (5/5)
Review: Face is way smoother and hair growth has all but stopped now (I've been using the product for about 5 months now along with cream and electrolysis).
Name: Anne
Rating: ★★★★★ (5/5)
Review: Love this product ❤️❤️❤️
Name: Gill
Rating: ★★★★★ (5/5)
Review: Would give this 10 stars if i could. Helped me control my out of control body hair growth (it was on my face, chin, neck, arms, legs.. you name it). I noticed results within 6 weeks and now it's part of my daily supplement regime.
Thanks! We'll validate your review and it'll be visible soon!
This field is required
This field is required
This field is required
This field is required
Email addresses will not be published. *Required field